Don't Wait, Enroll Today
IMPORTANT: If you do not elect your benefits during the annual Open Enrollment period or within 31 days of your date of hire, you will not have Roper St. Francis Healthcare health plan coverage until the next year unless you have a qualified life event as defined by the IRS.
HAVE A QUESTION?
If you can't find an answer to your question after reviewing the information on this site, please email HRBenefitsTeam@rsfh.com or call (843) 720-8400.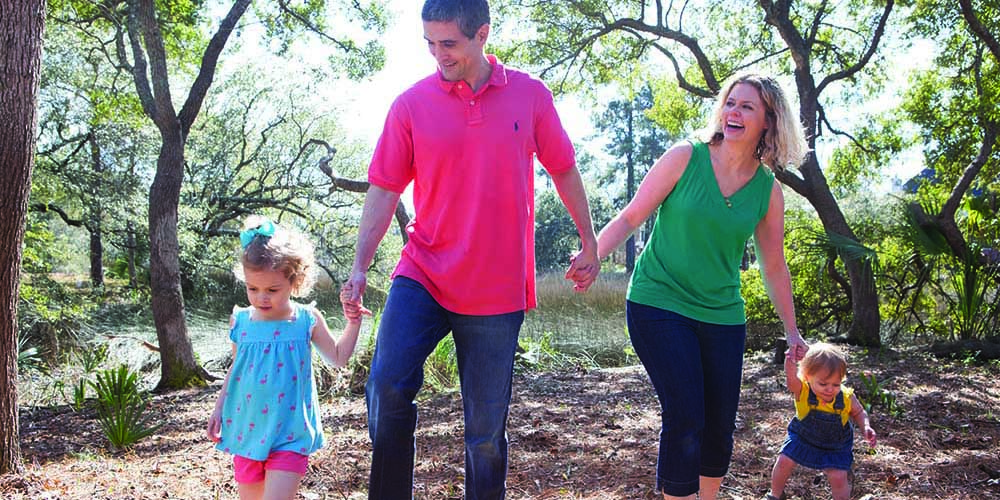 Your Benefits Eligibility
Roper St. Francis Healthcare provides you with various benefits designed to meet your needs. Eligibility for certain benefits depends on your normal number of scheduled hours per pay period.
All Employees
403(b) Retirement
Workers' Compensation
EAP
Bright Horizons
College Coach
40 or More Hours per Pay Period
All of the above, plus
Medical
Dental
Vision
FSA
HSA
STD
Whole Life
Critical Illness Insurance
PTO
EIH
64 or More Hours per Pay Period
All of the above, plus
403(b) Retirement
Workers' Compensation
EAP
40 or More Hours per Pay Period
All of above, plus
Medical
Dental
Vision
FSA
HSA
STD
Voluntary Benefits
PTO
EIH
64 or More Hours per Pay Period
Dependent Eligibility
Your eligible dependents may be enrolled for medical, dental and vision coverage(s),  as well as Supplemental Term Life Insurance. Eligible dependents generally include the following:
Your legal spouse, including valid common-law marriages in a state that recognizes common-law marriages
Your domestic partner – A person of either sex who has a committed relationship with an eligible Roper St. Francis Healthcare employee may qualify as a domestic partner. The RSFH employee and domestic partner must:

Live together for at least 12 months
Not be related to a degree that would prohibit marriage in the state they live
Both be at least 18 years of age
Not be married or legally separated from anyone else and not have had another domestic partner within the
six months prior to enrolling for benefits
Be financially responsible for each other
Be each other's sole partner and intend to remain so indefinitely
For more information, visit rsfbenefits.hrintouch.com.

Your children (including natural children, legally adopted children (including a child placed for adoption) or foster children, children of your domestic partner, your stepchildren or your grandchildren if the grandchild qualifies as your dependent under Code Section 152 and as follows:

Medical, dental, vision and Supplemental Term Life Insurance plans: Up to age 26, regardless of tax dependency (see above for grandchildren eligibility), residency, financial support, student or marital status. (Grandchildren are not eligible for the Supplemental Term Life Insurance plan.) Roper St. Francis Healthcare covers your dependent children until the end of the month of their 26th birthday. For example: If your child turns 26 years old on June 5, he will be covered through June 30.
Your physically or mentally disabled children of any age may be eligible for coverage, provided they are dependent on you for financial support as defined in the Internal Revenue Code.
Teammates must provide proof of dependent eligibility at the time of enrollment. Forms and additional information are available at rsfbenefits.hrintouch.com.
When You and Your Spouse/Domestic Partner Both Work for RSFH
If you and your spouse or domestic partner both work for RSFH, you may not enroll for dual coverage under the medical, dental and vision plans. That is, neither one of you can be enrolled both as an employee and as a dependent. Your dependent children may be enrolled under either parent, but not both parents.
If You and Your Spouse/Domestic Partner Both Have Coverage
Individuals may be protected by more than one group health plan. Most group health plans include provisions to keep the cost of medical care down by eliminating duplicate payment of benefits. When our plan is determined to be secondary and the benefit is less than or equal to what the other carrier paid, no payment will be made under our plan. This is commonly referred to as "coordination of benefits."
Special Note: The IRS recognizes any same-sex marriage legally entered into in one of the 50 states, the District of Columbia, a U.S. territory or a foreign country. That means you can pay your share of contributions for coverage of your same-sex spouse under an RSFH-sponsored health plan on a pre-tax basis and you can use your Health FSA for your same-sex spouse's eligible out-of-pocket medical expenses. This does not apply, however, to registered domestic partnerships, civil unions, or similar formal relationships recognized under state law, and therefore these family members must qualify as a tax dependent under IRS rules or you must pay for their coverage on an after-tax basis and any contributions made by RSFH for such coverage will be reported as imputed income to you.