Don't Wait, Enroll Today
IMPORTANT: If you do not elect your benefits during the annual Open Enrollment period or within 31 days of your date of hire, you will not have Roper St. Francis Healthcare health plan coverage until the next year unless you have a qualified life event as defined by the IRS.
HAVE A QUESTION?
If you can't find an answer to your question after reviewing the information on this site, please email HRBenefitsTeam@rsfh.com or call (843) 720-8400.
Medical Plan Contribution Rates and Coverage Comparison
Don't forget: If you select the Alliance Save plan, RSFH will contribute up to $1,100 into your Health Savings Account, which you can use to pay for any qualified medical bills you have during the year. Learn more.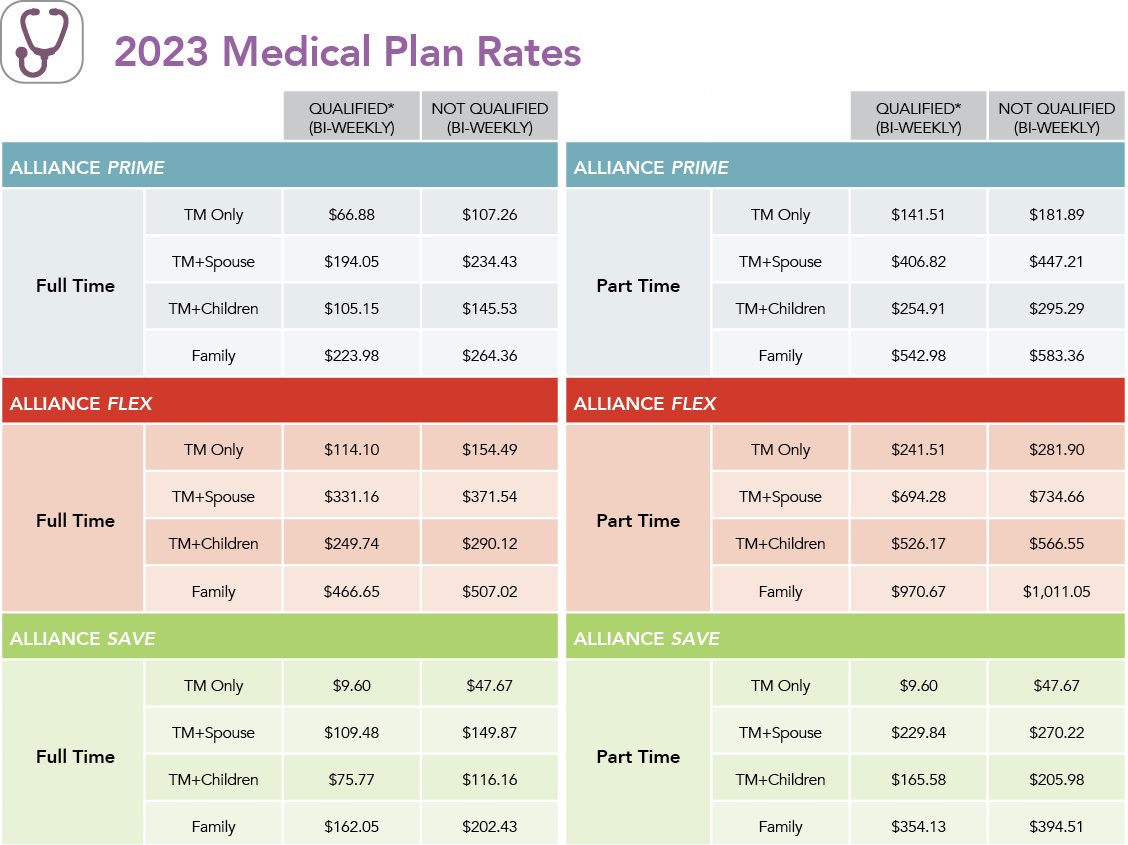 ​*Teammates with a hire date, status change, or life event with an effective date from January 1, 2023, through December 31, 2023, will default to the Qualified status for enrollment in the 2023 and 2024 medical plans.