Don't Wait, Enroll Today
IMPORTANT: If you do not elect your benefits during the annual Open Enrollment period or within 31 days of your date of hire, you will not have Roper St. Francis Healthcare health plan coverage until the next year unless you have a qualified life event as defined by the IRS.
HAVE A QUESTION?
If you can't find an answer to your question after reviewing the information on this site, please email HRBenefitsTeam@rsfh.com or call (843) 720-8400.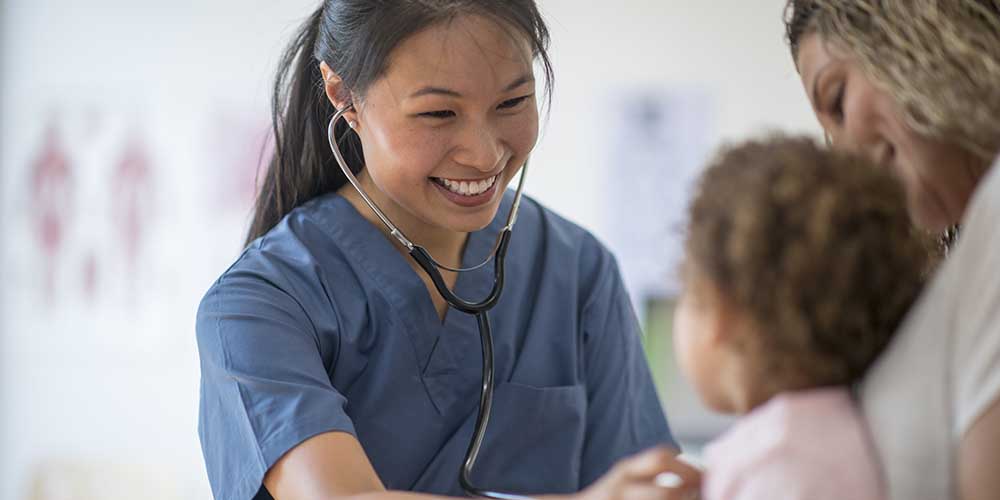 Visit Your Doctor
Through our medical plans, you will get great care at the lowest cost by using physicians and facilities in the Roper St. Francis Health Alliance network. Through the network, you'll be cared for by first-class doctors representing all specialties, from primary to complex care, with convenient locations in nearly every corner of the Lowcountry.
What is the Roper St. Francis Health Alliance network?
The Roper St. Francis Health Alliance was formed from the ground up to provide great care to residents of the Lowcountry. It is a strategic collaboration between Roper St. Francis Healthcare and both independent and employed physicians designed to provide high-quality and cost-efficient care by focusing on wellness and patient engagement.
What are the benefits of the Roper St. Francis Health Alliance?
Your costs are almost always lowest when you use an RSFHA provider.
You get access to a centralized network of doctors collaborating to deliver the highest-value care to you and your family.
You have less paperwork when getting care from different RSFHA provider.
Your care is better coordinated between RSFHA member doctors and providers.
You have increased access and convenient places to receive healthcare services.
You get access to a dedicated team who help you navigate through the healthcare system, answer your questions and simplify complex medical situations.
Which providers are in the Roper St. Francis Health Alliance network?
Total Network
Hospitals
Roper Saint Francis Hospital
Bon Secours St. Francis Hospital
St. Francis Berkeley Hospital
Roper St. Francis Mount Pleasant Hospital
Roper Hospital—Berkeley
MUSC Children's Hospital
Urgent/After Hours Care
Roper St. Francis Express Care and After Hours
Other Healthcare Services
Home Health and hospice
Therapy providers
Chiropractors
Audiologists
How do I find out if my provider is in the Roper St. Francis Health Alliance network?
Get the Care You Need to Manage Chronic Health Issues
You can now get one-on-one care coordination to manage chronic health issues through the Roper St. Francis Health Alliance. A dedicated team of registered nurse care managers is available through the service to help eligible Roper St. Francis health plan participants to achieve their health goals.
If you're selected for the service, your Roper St. Francis Physician Partners primary care provider will call you or provide you with information during your next office visit. You may also be contacted directly by a nurse care manager.
Interested in learning more? Call (843) 606-7070.