Don't Wait, Enroll Today
IMPORTANT: If you do not elect your benefits during the annual Open Enrollment period or within 31 days of your date of hire, you will not have Roper St. Francis Healthcare health plan coverage until the next year unless you have a qualified life event as defined by the IRS.
HAVE A QUESTION?
If you can't find an answer to your question after reviewing the information on this site, please email HRBenefitsTeam@rsfh.com or call (843) 720-8400.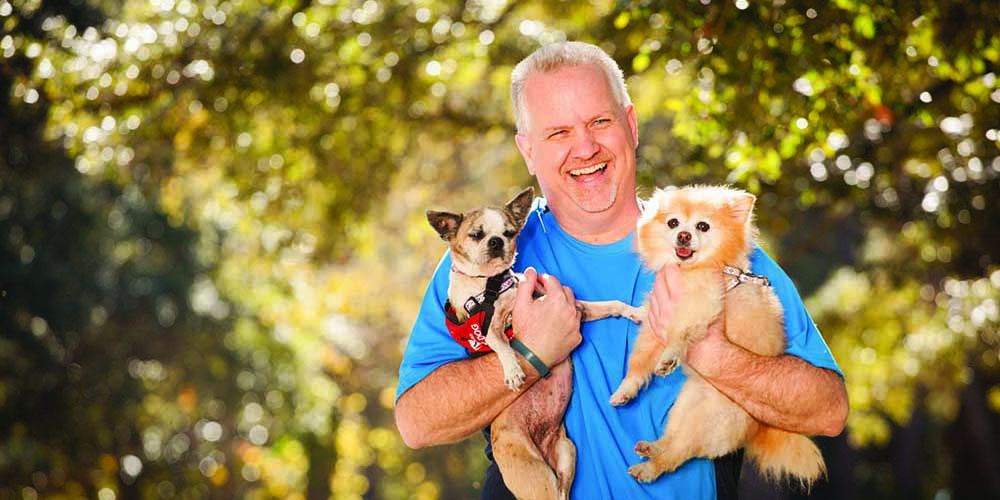 Vision
You have the option to enroll in vision coverage administered through the Physicians Eyecare Plan. You receive coverage for an annual eye exam and an allowance to spend at your discretion on glasses and/or contacts. You do not have to file a claim when you see an in-network provider.
To learn more and find a nearby Physicians Eyecare Plan network provider, visit physicianseyecareplan.com.
Your Vision Plan 
In-Network Co-Pays
Exam
$15.00
Standard contact lens fitting fee
$49.00
Non-standard contact lens fitting discount
15% off usual and customary charge
In-Network Allowances/Discounts
Allowance for glasses and contacts every 12 months
$225.00
Discounts after allowance for glasses and contacts
20% for glasses
15% for contacts
LASIK discount
10-15%
In-Network materials
$20.00
Your Vision Plan Bi-weekly Contributions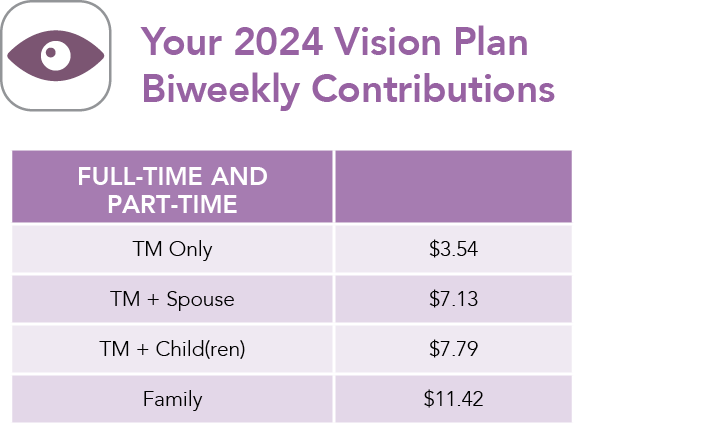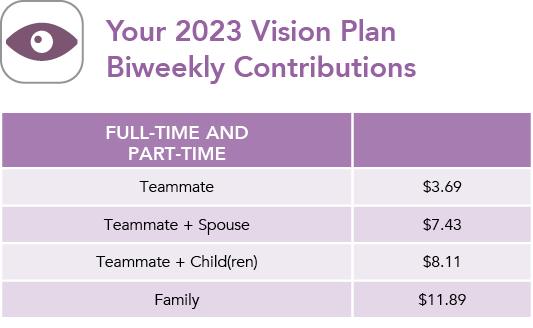 How to Use your Vision Coverage
How do I locate a provider in the Physician's Eyecare Plan network?
Use an in-network provider to get the highest plan benefit.
Locate an in-network provider by visiting physicianseyecareplan.com and clicking on the "For Members" link.
There are no claims to file when you choose an in-network provider.
For more information on out-of- network benefits and how to file a claim, visit physicianseyecareplan.com or call 800-368-9609.
Are there any discounts available?
Discounts are available for LASIK surgery.
You may encounter sales promotions such as buy one get one free or other steep discounts from some of our optical providers. Your Physicians Eyecare Plan cannot be used with these types of offers. Providers will allow you to use either your Physicians Eyecare Plan or the sales promotion. If you choose to take advantage of a sales promotion that does not allow the use of your vision plan, you can file an out-of- network claim.
For more information, visit physicianseyecareplan.com or call 800-368-9609.