Don't Wait, Enroll Today
IMPORTANT: If you do not elect your benefits during the annual Open Enrollment period or within 31 days of your date of hire, you will not have Roper St. Francis Healthcare health plan coverage until the next year unless you have a qualified life event as defined by the IRS.
HAVE A QUESTION?
If you can't find an answer to your question after reviewing the information on this site, please email HRBenefitsTeam@rsfh.com or call (843) 720-8400.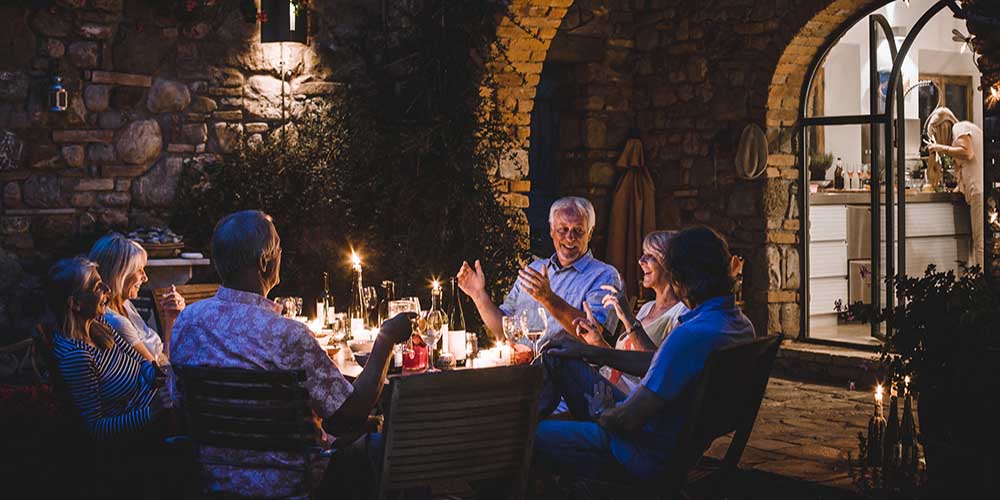 PTO
Roper St. Francis Healthcare provides a PTO program for teammates who are in a benefits-eligible position and are authorized to work 40 or more hours per pay period. PTO can be used for vacations, family illness, holidays and personal time. Accrual rates for PTO are based on most recent benefits eligible date and the total hours paid up to 80 hours per pay period.
As long as you stay in a benefits-eligible position, you may roll over your PTO bank from year to year. The maximum accrual for PTO is 320 hours or 40 days for full-time teammates and 160 hours or 20 days for part-time teammates.
In the event of separation, provided the teammate has a minimum of two years of service and proper notice is given and worked, PTO will be paid as follows: For 2–5 years of service, PTO will be paid out at $.50 on the dollar; for 5 years of service or more, PTO will be paid out at full value.
Paid Time Off Accrual Scheduled PTO is accrued on hours paid and thereafter accruals may vary.
Benefits Eligible Date
Hours Accrued Per Pay Period
Annual 8 hr Days FT (80)
FT (80)
FT (72)
FT (64)
PT (48)
PT (40)
Teammate
0-4
7.384
6.646
5.907
4.430
3.692
24
5-9
8.304
7.474
6.643
4.982
4.152
27
10+
9.232
8.309
7.386
5.539
4.616
30
Holidays
Benefits-eligible teammates must use accrued PTO for holiday time off. Roper St. Francis Healthcare will recognize the following holidays in 2019:
| DATE | HOLIDAY |
| --- | --- |
| Tuesday, January 1 | New Year's Day |
| Monday, January 21 | Birthday of Martin Luther King, Jr. |
| Friday, April 19 | Good Friday |
| Monday, May 27 | Memorial Day |
| Thursday, July 4 | Independence Day |
| Monday, September 2 | Labor Day |
| Thursday, November 28 | Thanksgiving |
| Wednesday, December 25 | Christmas Day |
Extended Illness Hours (EIH)
Extended illness hours, or EIH, may only be used for an teammate's own personal illness. Accrual of EIH is not based on years of service and is available to all benefits-eligible teammates.
The accrual rate is .0385 hours for each hour worked in a pay period up to 80 hours per pay period.
The maximum accrual is 560 hours for full-time teammates (64–80 hours pay period) and 280 hours for part-time teammates (40–63.9 hours pay period).
EIH used for personal illness will be paid following 16 consecutive hours of PTO or unpaid leave unless you are hospitalized or have an outpatient surgery/procedure.
EIH hours have no cash value and are forfeited upon separation or status change to non-benefits eligible.