Don't Wait, Enroll Today
IMPORTANT: If you do not elect your benefits during the annual Open Enrollment period or within 31 days of your date of hire, you will not have Roper St. Francis Healthcare health plan coverage until the next year unless you have a qualified life event as defined by the IRS.
HAVE A QUESTION?
If you can't find an answer to your question after reviewing the information on this site, please email HRBenefitsTeam@rsfh.com or call (843) 720-8400.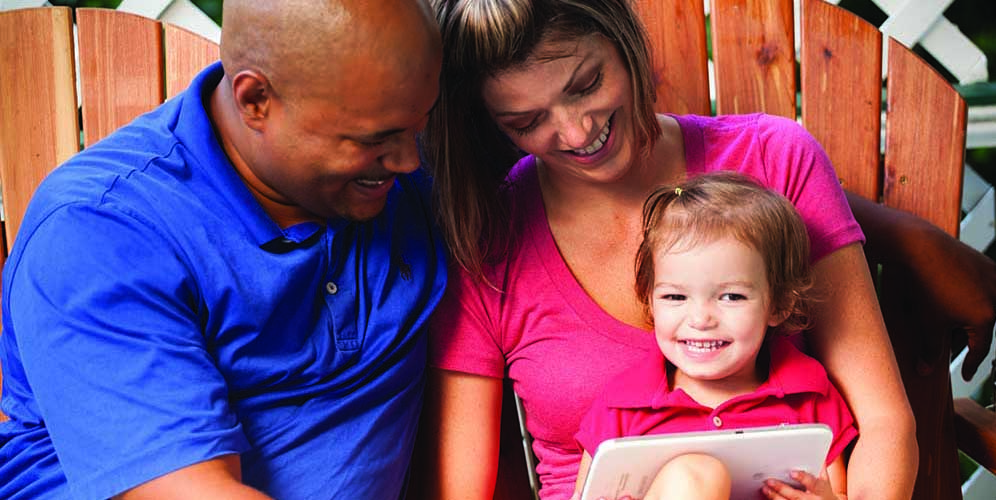 What's New for 2019
Roper St. Francis Healthcare works hard each year to provide affordable benefit options that best meet the needs of you and your family.  We hope that you take full advantage of the benefits that are available as part of your total rewards package.
To help you make the best decisions for you and your family, we have summarized highlights of our 2019 offerings below:

Medical/Dental/Vision Enrollment
RSFH has previously required teammates to actively enroll each year to continue medical, dental and vision coverage.  For 2019, if you do not make any changes during Open Enrollment, your 2018 elections for medical, dental and vision will carry over for 2019.  Your 2018 elections for Health Savings Accounts, Health Flexible Spending Accounts and Dependent Care Flexible Spending Accounts do NOT carry over, so you must continue to actively enroll in these plans if you want to participate in 2019.

Medical Plan Options
The same excellent medical plans will continue to be offered in 2019:
Keep in mind that using the Roper St. Francis Health Alliance network of providers always will provide the lowest copays and co-insurance.
To view 2019 changes to the RSF Health Alliance Network, go to www.rsfbenefits.com, click on "Find an RSFH Network Provider," then "2019 Providers Leaving RSFHA" or "2019 Providers Joining RSFHA."
2019 Teammate Contribution Rates
The cost of insurance and healthcare continues to rise and affect employers nationwide, including Roper St. Francis Healthcare. We are committed to taking care of you and your family and will continue to pay the majority of the total cost of your healthcare. Teammates' contributions for medical premiums will increase slightly for 2019. The overall increase was about 4 percent. This is less than medical inflation, and RSFH did not make any changes to the medical plans to reduce benefits.

Quality Dental and Vision Coverage
We will continue to offer the same high-quality dental and vision with no changes to offerings or cost. To find a Delta Dental PPO or Delta Premier dentist, visit www.deltadentalsc.com. To learn more about the Physicians Eyecare network, visit www.physicianseyecareplan.com.

New Voluntary Benefits
In 2019, we will be offering a new Critical Illness Plan with the Hartford as well as a Universal Life plan with Transamerica. We no longer will offer the Voya Whole Life or Unum Critical Illness plans.
Critical Illness Insurance with The Hartford
The plan will pay a lump sum benefit for a covered person diagnosed with a specified covered illness (including but not limited to cancer, heart attack, stroke, major organ transplants, end stage renal failure, coma, occupational HIV or occupational Hepatitis B or C)
For some covered illnesses, 100 percent of the coverage amount is payable, and for others, a partial benefit – less than 100 percent of the coverage amount – is payable.
The benefit can be used however you choose, including expenses related to treatment, deductibles and day-to-day living costs.
You can elect $15,000 or $30,000 in coverage for yourself.
Spouse can be covered at 100 percent of the employee's coverage amount and children can be covered at $10,000/each.
This is a guaranteed issue policy so you do not have to provide information about you or your family's health to enroll, but the benefit is subject to a Pre-existing Condition Limitation.
TransElite Universal Life with Transamerica
TransElite is a permanent life insurance policy that is flexible and portable to meet your needs.
Flexibility allows you to borrow against the policy's cash benefit should a challenging financial situation arise.
Coverage is available for teammates, spouses and children.
Teammate coverage can be purchased for up to $150,000.
What if I'm currently enrolled in the Voya Whole Life or Unum Critical Illness policies?
The current Unum Critical Illness and Voya Whole Life policies will continue to be offered through the end of 2018.
Beginning in 2019, these policies will no longer be offered through RSFH, and payroll deducted premiums will discontinue.
The Voya Premier Whole Life plan has a portability feature. Farmington has advised RSFH that teammates who are currently enrolled can expect to receive a letter in either late December or early January detailing instructions on porting the coverage on a direct bill basis.
Unum advised that current participants in their Critical Illness plan will not be eligible to apply for continuing coverage since the policy is closed to new enrollments.
Exceptional Pharmacy Benefits
Prescription drug coverage will continue to be part of all medical plans, and it will be administered by our new pharmacy benefits manager, Express Scripts, beginning in 2019.  There are no changes to the copayments and co-insurance for the pharmacy benefits, but teammates can expect a few changes highlighted below.