Don't Wait, Enroll Today
IMPORTANT: If you do not elect your benefits during the annual Open Enrollment period or within 31 days of your date of hire, you will not have Roper St. Francis Healthcare health plan coverage until the next year unless you have a qualified life event as defined by the IRS.
HAVE A QUESTION?
If you can't find an answer to your question after reviewing the information on this site, please email HRBenefitsTeam@rsfh.com or call (843) 720-8400.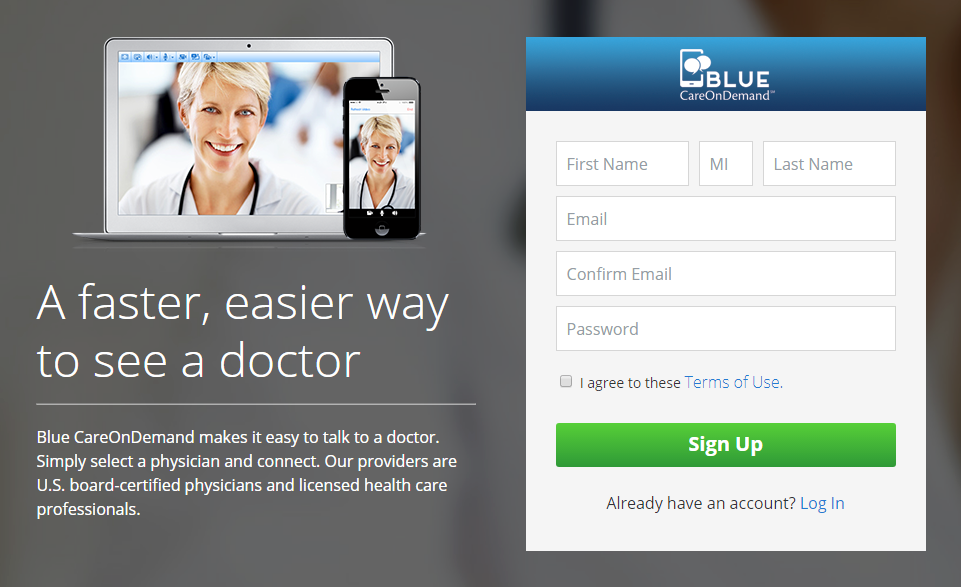 Blue CareOnDemand
Blue CareOnDemand is a convenient new service from BlueCross BlueShield of South Carolina. All you need is your computer or mobile device to see a doctor any time, day or night. During your video visit, the doctor will ask questions, answer questions, diagnose your symptoms and, if appropriate, call in a prescription to your local pharmacy.
How to Use It
There are two easy ways to use Virtual Visits through Blue CareOnDemand:
Download the Blue CareOnDemand mobile app from the App Store or Google Play
Visit BlueCareOnDemandSC.com.You must register before you can start using the service.
What types of conditions can doctors treat?
Cold and flu symptoms
Bronchitis and other respiratory infections
Sinus infections
Pinkeye
Ear infections
Allergies
Migraines
Rashes and other skin irritations
Urinary tract infections
And more!
When should you use video visits?
You need to see a doctor, but can't fit it into your schedule
Your doctor's office is closed
You feel too sick to drive
You have children at home and don't want to bring them with you
You're on business travel and stuck in a hotel room
Blue CareOnDemand is not a replacement for your primary care doctor. You should continue scheduling office visits for regular checkups and preventive care. For true emergencies and life-threatening issues, go to the emergency room or call 911.